* For those who wants participate in this auction
Please use j-Grab as your proxy bidding service to join this charity auction. Please see more details at j-Grab's page

Before participating to this auction, please be sure to read below two sections on this page.

* To avoid spam bids
* Attention


* Charity Auction

We feel deeply sorry for those people still suffering from the disaster that hit Japan on March 11, 2011.
----------------------------------------------------------------------
This "Japan Relief Charity Auctions" project is to help those who still needs help recovering from the disaster. Many companies and organizations are cooperating to this project by providing items for this auction. We really appreciate and looking forward for your cooperation on this project.

* If you are willing or thinking about joining the project, please follow the link (translated using Google translate)
* Special content for the Tohoku earthquake 2011 (Japanese only)


* Item detail

Tea cup with Lady Gaga's hand written message in Japanese "日本の為に祈りを" (meaning "Prayers For Japan") and her kiss mark.
Original tea cup that Lady Gaga actually used during the press conference that took place in Tokyo on June 2011.

* Item provided by
* Will be donated to
After the completion of the auction, one hundred percent of the funds generated will go to the TOMODACHI Arts Fellowship Program, which will be executed in partnership with an implementing organization.
The TOMODACHI Arts Fellowship Program will enable Japanese university students and young people the opportunity to pursue their artistic dreams by joining one year programs at specialized institutes in the United States in areas such as music, art, film, dance, song, theater, fashion, design, and digital media among others.
It is part of TOMODACHI, a public-private partnership that supports Japan's recovery from the Great East Japan Earthquake, and invests in the next generation of Japanese and Americans in ways that strengthen cultural and economic ties, and deepen the friendship between the United States and Japan over the long-term.
A joint U.S.-Japan initiative, TOMODACHI is led by the United States Government and the U.S.-Japan Council, a 501(c)(3) non-profit organization, and is supported by the Japanese Government as well as corporations, organizations, and individuals from the United States and Japan.

For more information, visit "http://usjapantomodachi.org/index.html"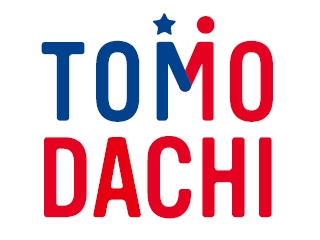 * To avoid spam bids

In order to avoid spam bids, we ask you to deposit 100 US dollars.
After we confirm that the deposit has been paid, j-Grab will bid on the auction on your behalf.
If we decide that the bid request is spam in any way, we will not take the action of bidding.


* Attention


* Secondary use of the pictures used in this page is prohibited *

[About this item]
* Nothing will be attached, unless noticed on the description detail.

[How to use this item]
* Item is limited to personal use only. Reselling is prohibited.

[Payment]
* Item is to be paid through bank transfer.
* Payment due date is May 8th PM3:00 Japanese time. Please pay at once. We do not accept installment plan.

[Shipment]

Please select if you want to ship the item or collect the item your self. Insurance on shipment will be made depending on the final price.

* If you want to collect the item yourself
We will contact the winner where to come. (Around Meguro-ward Tokyo) Reservation is necessary.
Payment needs to be confirmed before collecting the item.
* If you want the item to be shipped
We can not supply spare or replacement when accident happen during the shipment. Shipment insurance will be applied.
Regular shipment can not be used depending on the final price. In that case, item may be considered as "Art object" and extra shipment fee will be charged.

* Item will be available after May 15th.
We will ship as soon as possible, but it may take more than 10 working days before shipping.

[About your personal information]
We will only use your personal information to ship the item, and not in any other way.

[Process after auction finishes]
Auction winner will be contacted by j-Grab via e-mail. We will ONLY contact the winner. Winner will be asked to pay the total of final auction price and shipping fee to designated bank account. 100 US dollars that you have paid as a deposit will be refunded by j-Grab after the auction closes.

[About donation certificate and receipt]
We do not supply donation certificate or receipt for this charity auction. Thank you in advance for your understanding.

* We will not be responsible for the accidents, such as property loss, after the item has been successfully shipped to you.
* Shipment fees needs to be paid by the auction winner.
* Bank transfer fee needs to be paid by the auction winner.
* Since the item is one of a kind, we can not repair the item if it's damaged. But please let us know if the damage has been made during shipment.
* Consumption tax is not needed.
* Color may show up differently depending on the display you are using.
* You can not participate anonymously.
* Item can not actually be previewed.
* Auction does not accept "Buy Now" price.
* Auction can not be canceled after you win the auction.
* This auction item can not be shipped together with other items.
* Auction can not be canceled, nor returned after you win the auction.
* We may not be able to answer to some types of questions.
* Basically item in the picture is everything. Nothing else will be attached.
* From ecological point of view, we may use reusable package for packaging.


Please be sure you agree to all things mentioned above before bidding


----------------------------------------------------------------------

This auction is supported by auction selling agent "Snappy Auctions".