Description

This product is an old-fashioned glass elaborated in the "Kiriko" tradition (a coveted style of traditional Japanese cut glass) and crafted by Kenichiro Omoto.
Tokaido Kiriko glass, which is said to surpass even the famous Edo (former name of Tokyo) Kiriko, is a precious style of hand-made Kiriko glass, carefully produced, taking as much time as necessary, through the use of traditional techniques.


It is difficult to find a more beautiful style of Kiriko glass in Japan. It can serve as a decorative item to be displayed on a shelf or as an everyday-use glass. It will always offer you a brief immersion into the beauty of Japan.

This old-fashioned glass also comes with a gift box made of paulownia wood. This wonderful box, with the smell of paulownia, makes for a great gift for family, friends, and relatives.

This original Tokaido GLASS design has been themed after the historical road "Tokaido," which connected Tokyo and Kyoto.


The Kiku Tsunagi (chrysanthemum connection) traditional patterning technique has been applied to the glass, with its individual segments fitting the number of stations that made up the Tokaido and placed within bold spiral cuts that resemble the historical road. This product has been certified as a "Kawasaki Local Specialty 2021–2023."

It has received many awards, including the Japan Agency for Cultural Affairs Commissioner's Award, the Iwate Prefectural Governor's Award at the East Japan Traditional Art Crafts Exhibition, an honorable mention award at the 21st Century Traditional Art Crafts/Eyes of the World, the Japan Kogei Association Newcomer's Award at the Traditional Art Crafts Exhibition, among many other Kiriko Glass awards at traditional crafts and other various crafts exhibitions. 

The colored glass is made on an individual basis by a blown glass craftsman using a manufacturing method called glassblowing, working so that the inner and outer glass colors are achieved as two different layers.

The Tokaido is a historical road with over 1,000 years of history. Kawasaki-Juku, which was developed by the Tokugawa shogunate and served as the 2nd station (of the 53 stations that served as rest points within the Tokaido), following Shinagawa-Juku, will celebrate its 400th anniversary in 2023.


Our company, which has a workshop on this road, will celebrate its 130th anniversary in 2024. We will continue to produce Kiriko glass with designs inspired by this historical road.

The city of Kawasaki, located very close to Tokyo International Airport (Haneda Airport), is crossed by Japan's most famous historical road and serves as a production base for the traditional craft of Kiriko glass.

Precautions for use: Do not clean using the dishwasher and microwave.

Size: 80mm × 80mm × 95mm Weight: 500g
Packing Size: 190mm × 190mm × 190mm Weight: 800g


Introducing IWATAYA Co., Ltd.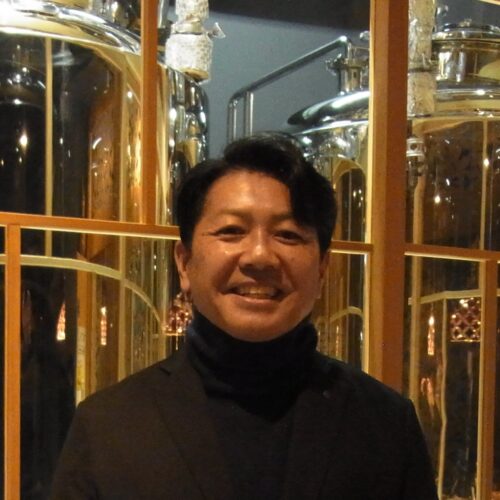 It was established in 1894 as an imported flat glass merchant in the former Kawasaki-Juku of the Tokaido. As of nowadays, while operating as a class 1 (highest level license) architect office, we also manage the "Tokaido BEER Kawasaki-Juku Factory" and "Tokaido GLASS," businesses that strengthen the influx of visitors to the city of Kawasaki.

We also have a hands-on class for you to experience at "Tokaido GLASS," where you will also have the opportunity to purchase glass works supervised and produced by Mr. Kenichiro Omoto, who has won numerous awards for his Edo Kiriko, as well as works by the glass artists who teach our classes. If you come to Japan, please don't forget to visit "Tokaido GLASS." We look forward to your visit.

Tokaido GLASS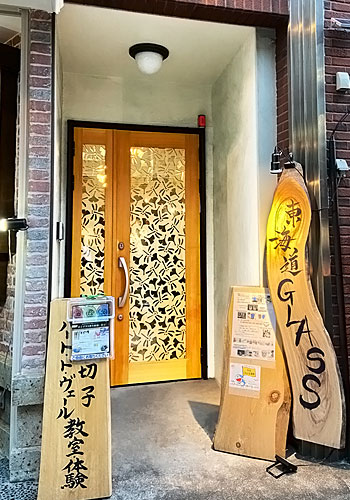 〒210-0006 Isago Iwataya Building 2F,1-4-9 Isago, Kawasakiku, Kawasakishi, Kanagawa Pref.
TEL 080-9391-9140
https://www.tokaido.glass/en.html

*3 minutes walk from Keikyu Kawasaki Station. Enjoy a stroll along the historic road, "Tokaido", with over 400 years of history, and a traditional glass craft "Kiriko" experience.
Dates: Thursdays (18:00-20:30 last reception) Saturdays and Sundays (10:00-16:30 last reception)
Duration: About 1-1.5 hours. For details, please contact us via the reservation page or by phone.
[For Sales Representatives, Retailers, and Distributors]
We welcome inquiries about our products from retailers, distributors, and wholesalers around the world. While j-Grab Mall is Japan's No. 1 B2C cross-border e-commerce platform, many Japanese-made products are also available for B2B transactions.
If you provide us with details such as the quantity you are interested in purchasing and conditions, we can provide you with a quotation.

To all Sales Representatives, Retailers, and Distributors, please feel free to request sample products from us and experience the quality of Japanese-made products firsthand! At j-Grab Mall, our dedicated staff can handle B2B negotiation and communication on your behalf.

For more information, please send an inquiry via eBay Message Board. We appreciate your interest and look forward to working with you!
About KAWASAKI CITY STORE


KAWASAKI CITY STORE will send the curated collection of products from City of Kawasaki in Japan for everyone around the world We promise to support customers kindly, courteously and promptly based on O-mo-te-n-shi mind!

KAWASAKI CITY is located just west of Tokyo in Japan. As a part of Tokyo metropolitan area, the city has contributed Japanese industrialization and modernization.

Furthermore, KAWASAKI CIY is one of The 53 Stations of the Tokaido (Hiroshige Utagawa, 1832-1833) and is along the Tokaido road, the highway connecting Edo to Kyoto. Accordingly, we respect not only Japanese modern cultures but also Japanese traditional cultures. Through this store, overseas customers can purchase a variety of products made by Japanese specialists from glass artisans to sheet metal workers.

KAWASAKI CITY STORE is a one-year limited store from December 2022 and is operated by a joint venture between j-Grab Inc. and JTB Corporation, commissioned by City of Kawasaki. We also plan a pop-up shop for show rooming in Cambodia, Singapore and USA. Customers can check our products in the real world at the shop and place an order through this online store.

Customers can check our products in the real world at the shop and place an order through this online store.