Description
◆Ryogai Mandala (Mandala of the Two Realms)
Ryogai Mandala is expressed Dainichi Nyorai (Vairocana)'s teaching and truth (satya) visually.

Mandala have more than two kinds of Mandala.
Famous Mandala are Kongokai (Diamond Realms) and Taizokai (Womb Realms). These two Mandala are called Ryogai Mandala.
Taizokai is regarded as practical representation of Buddha's teaching, and Kongokai is regarded as logical representation of the truth.

TAIZOKAI MANDALA (WOMB REALMS)
It's based on Dainichi Sutra (Mahavairocana Tantra), it's expressed that Dainichi's light of mercy and wisdom reaches to everywhere. The center part is called "Chudai Hachiyou In". Four Bosatsu and four Nyorai around Dainichi. And eight blocks around Chudai Hachiyou In. This design means that Dainichi's light shines to all directions.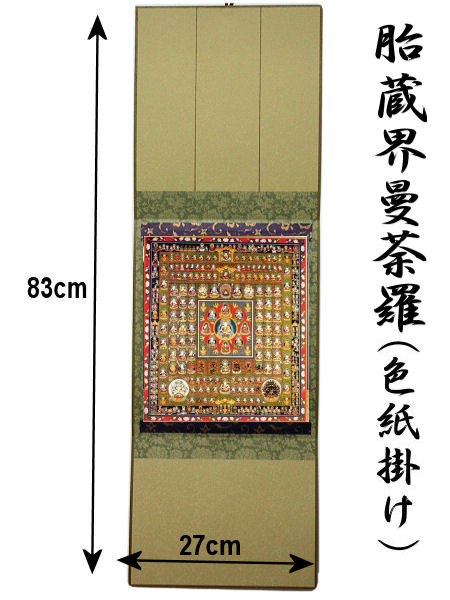 ---

KONGOKAI MANDALA (DIAMOND REALMS)
It's based on Kongo-Cho kyo (Vajrasekhara Sutra). This Mandala is called the wisdom Mandala, too. It's printed the world of Satori based on the wisdom of Dainichi Nyorai iconographically. This Mandala is composed of nine little Mandala. Kongo means diamond. Because ancient people thought that Dainichi's wisdom is firm like a diamond.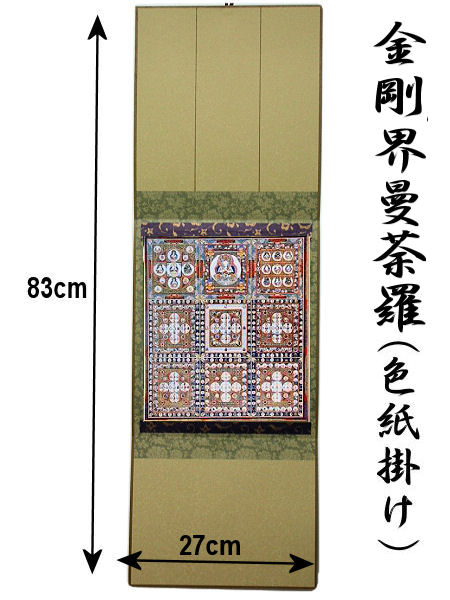 ---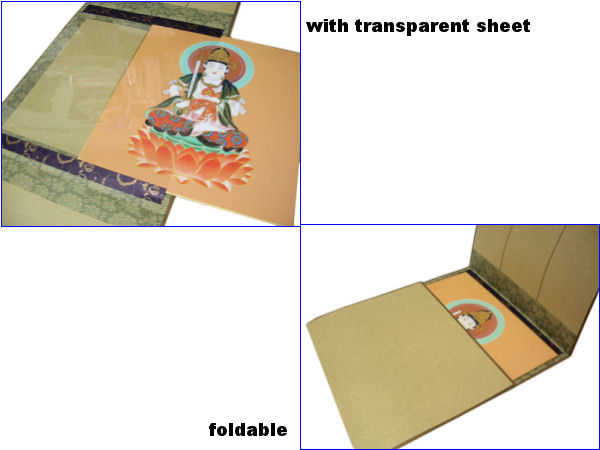 SPEC
made of paper
| | | | | | |
| --- | --- | --- | --- | --- | --- |
| | Width(cm) | Height(cm) | Dipth(cm) | | Weight(g) |
| | | | | | within 200g |